most curvy celebrities in Ghana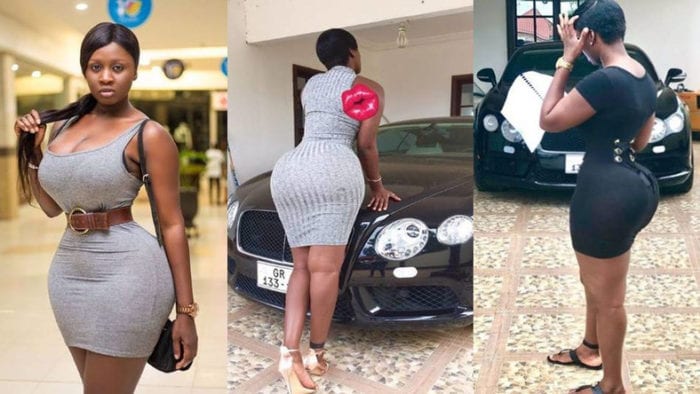 Read about most curvy celebrities in Ghana
Diversity is what makes our world come alive and black color is beautiful. It's an undeniable fact that Ghanaian women are insanely beautiful with some of the most stunningly captivating features. From Joselyn Dumas  to Serwaa Amihere these are some of the most glorious Ghanaian female celebrities. This post of most curvy celebrities in Ghana  is a tribute  to these very talented and sensational Ghanaian  women in the world of cinema, fashion, music  and television who have taken the world by storm.
Dumas was born Joselyn Canfor-Dumas in Ghana and spent her early childhood in Accra, Ghana. She is an actress, talk show host, producer and humanitarian. She is currently the Brand ambassador of Range Rover Evoque Ghana and Jobberman Ghana, a jobs advertisement company.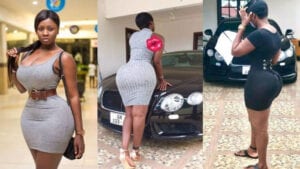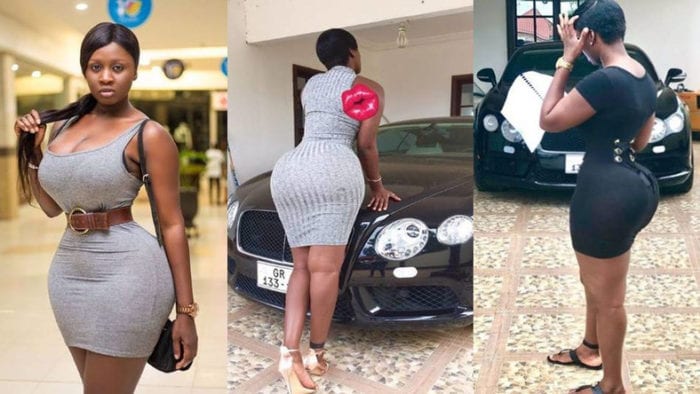 Princess Shyngle is a well known Ghana-based actress who is known for doing great movies. She was born on 25th December 1990 in Banjul, Gambia. The actress is famous not only for roles in the movies she acts but also because of her almost perfect Barbie figure. Many have described her as a woman without bones or intestines.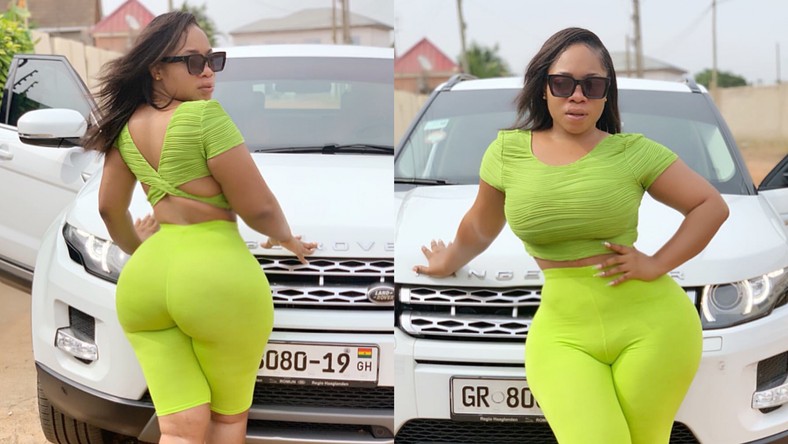 Moesha Buduong is a Ghanaian TV presenter, actress and model who is also known for granting a controversial interview to CNN reporter Christiane Amanpour on issues of sex, love and gender.
Juliet Ibrahim is a Ghanaian actress, film producer, singer and humanitarian of Lebanese, Ghanaian and Liberian descent. She won the Best Actress in a Leading Role award at the 2010 Ghana Movie Awards for her role in 4 Play. She has been referred to as the "Most Beautiful West African Woman" according to A-listers Magazine.
Fella Makafui born 19th August 1995 in Volta Region, Ghana is a Ghanaian actress and a philanthropist.  She is known mostly for her role in Yolo (Ghanaian TV series).  Makafui started her career as a model, she later went into acting which brought her to limelight. Fella was featured in a couple of movies like In April, Once upon a family, Kanda River and Chaskele. In once upon a family, Fella got to work alongside Nigerian actress Mercy Johnson who played the lead role. She is currently the new ambassador of Castle gate Estate.
Serwaa Amihere is one of ghana's finest tv producer and presenter at Ghone tv. She is an ambassador to a lot of brands and also a business mogul.
She has got beauty and a great personality to compliment and she has surely continued to get people to focus on the screen and that is not for the purpose of her news alone but also to catch a glimpse of her beauty and intelligence.
Zynell Zuh
Zynnell Zuh is a Ghanaian actress, writer, producer, television personality and philanthropist who hails from the Volta region of Ghana. Zynnell Zuh joined the Ghana movie Industry in 2014 and has since received several awards including, Best supporting actress at 2013 City People Entertainment Awards ; and Best Actress in a Drama at the 2016 Golden Movie Awards .
hajia4real
Hajia4Real. C.E.O of 4reall_beauty. Beauty & Style Influencer/Fashion Extraordinaire. She is a social media influencer in Ghana.
These are the most curvy celebrities in Ghana. if you have any other name you want to be part of this list let us know in the comment section below.