Top 20 Highest Paying Jobs in the World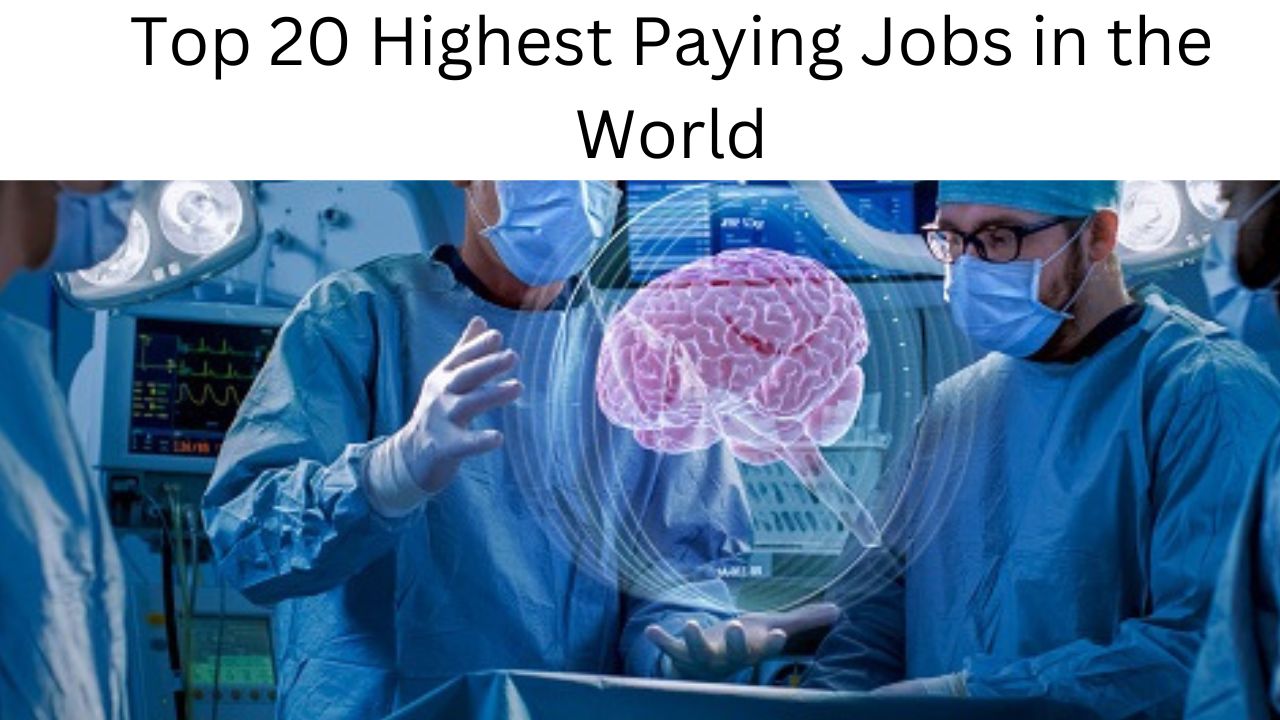 Highest paying jobs in the world 2023: People choose carriers for three main reasons, One of which is the amount you will receive as a salary. Most people quit their jobs in search of new ones due to low pay. If you are searching for high paying jobs in the world, keep reading to find out.
Information for writing this article was sourced from bls.gov
Top 20 Highest Paying Jobs in the World
Data Scientist – $97,659
Senior Software Engineer – $119,126
Investment Banker – $115,465
Chief Executive Officer – $310,000
Surgeon -$216,248
Anaesthesiologist – $326,296
Physician – $227,000
Neurosurgeon – $496,000
Oral & Maxillofacial Surgeon – $333,293
Orthodontist-$304,000
Gynaecologist -$299,100
Psychiatrist – $281113
Airline Pilot & Co-Pilot – $240,000
Paediatrician – $238,000
Internist – $229500
General Practitioner (GP) – $216790
Dentist – $213,000
Petroleum Engineers – $171,000
Engineering Manager – $166,406
IT Manager – $149,000
Financial Analysts – $126,000
Neurosurgeon
Salary- $496,000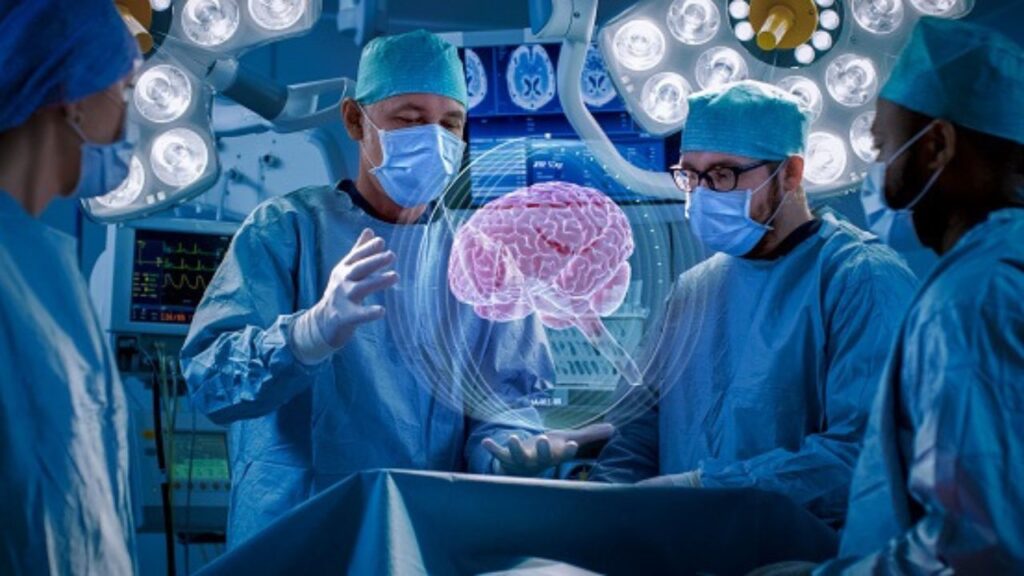 There is no other important job in the universe that really matters than working with human parts. It is not a career for the faint-hearted as the long hours of work, working with blood and other human parts can be overwhelming. Their pay is worth the work.
Read Most Successful Businessmen in Ghana
Anesthesiologist
Salary- $326,296
Top of our list of high paying jobs is Anesthesiologist.
Anesthesiologist is the medical specialty concerned with the total perioperative care of patients before, during, and after surgery. It encompasses anesthesia, intensive care medicine, critical emergency medicine, and pain medicine. A physician specialized in this field of medicine is called an anesthesiologist, 
Read Most Expensive Cars in the world
Oral & Maxillofacial Surgeon – $333,293
One of the high paying careers in the world is the oral and Maxillofacial surgeon.
Maxillofacial surgeons, sometimes called oral and maxillofacial surgeons, are trained to handle a wide variety of conditions and injuries that affect the head, neck, mouth, jaw, and face.
Known to be among the highest paying job in the world per month, workers in this field are paid about $333, 293 annually
What Does a Maxillofacial Surgeon Do?
Maxillofacial surgeons are qualified to treat a number of conditions related to the head and neck area, including:
Misaligned jaws
Impacted wisdom teeth
Oral reconstructive surgery
Cancers of the head and neck
Dental implants
With the nature of their work, Maxillofacial surgeons have one of the highest paid jobs in the world
Data Scientist – $97,659
Another one of the highest paying jobs in the world is Data Scientist with a potential annual salary of $97, 659.
Read Most Popular Programming Languages in the world
What is a Data Scientist?
Data scientists utilize their analytical, statistical, and programming skills to collect, analyze, and interpret large data sets. They then use this information to develop data-driven solutions to difficult business challenges.
Read Richest Journalist in the world
Data scientists commonly have a bachelor's degree in statistics, math, computer science, or economics.
Data scientists have a wide range of technical competencies including: statistics and machine learning, coding languages, databases, machine learning, and reporting technologies.
A data scientist might do the following tasks on a day-to-day basis:
Find patterns and trends in datasets to uncover insights
Create algorithms and data models to forecast outcomes
Use machine learning techniques to improve the quality of data or product offerings
Communicate recommendations to other teams and senior staff
Deploy data tools such as Python, R, SAS, or SQL in data analysis
Stay on top of innovations in the data science field
Physician
A physician is a professional who practices medicine, which is concerned with promoting, maintaining, or restoring health through the study, diagnosis, prognosis, and treatment of disease, injury, and other physical and mental impairments.
Read Richest Artists in Jamaica
Physician is among the highest paying jobs in the world and its one of the best jobs in the world as well
Orthodontist
Orthodontics is a specialty of dentistry that deals with the diagnosis, prevention, and correction of mispositioned teeth and jaws. It can also focus on modifying facial growth, known as dentofacial orthopedics
You can also refer to Orthodontists as specialist in fixing crooked smiles, aligning teeth, and treating dental disorders.
Orthodontiest is among the highest paid jobs in the world
Read Most Expensive Phones in the world
CEO
There's a good reason why CEOs earn lucrative salaries. Their role is one that requires a diverse skillset; from leadership to communication and decision-making to business management skills, it takes a lot of dedication in order to become a successful CEO.
Read Richest People in the world
Among the list of the list of highest paid jobs in the world is the Chief Executive Officer
Engineering Manager
An engineering manager is responsible for ensuring that key projects and engineering duties are fulfilled. They are responsible for solving any engineering issue that comes up in a project. A few of the main duties of an engineering manager are answering technical questions, proposing budgets for projects, training new employees, and working with various other departments.
highest paid jobs in the world
IT Systems Manager
One of the most wanted skills in the world today is that of the IT.
Information systems managers, or IT managers, are responsible for the secure and effective operation of all computer systems, related applications, hardware, and software that is used within a wide range of public and private sector organizations.
Corporate Lawyer
Corporate Lawyers are experts in commercial law. They are tasked with ensuring a company's transactions comply with corporate laws and regulations. They may work at a law firm or as part of a company's legal team. Duties include preparing documents, assessing partnerships, and negotiating deals.
Corporate Lawyer is one of the highest paid jobs in the world
Read Best Online Legal Services
Marketing Manager
Marketing managers are responsible for developing, implementing and executing strategic marketing plans for an entire organization (or lines of business and brands within an organization) in order to attract potential customers and retain existing ones.
Being a marketing manager is one of the highest paid jobs in the world
Marketing managers generate customer interest in products and services across various media channels. They often oversee the communication between a business and its customer base.
If you're looking for a career where you can use your creativity and people skills to make a difference in a company, marketing management could be a good fit. Take a closer look at what the job entails and how to become a marketing manager.
The median annual salary for a marketing manager in the US was $135,030, according to the US Bureau of Labor Statistics.
How much you make will depend on where you live, what company you work for, and what industry you work in, among other factors. Marketing managers working in scientific, technical, and professional services tend to draw the biggest salaries. Its definitely one of the best jobs in the world
10. Airline Pilot
Among the highest paying jobs in the world is being an Airline Pilot
Airline Pilot responsibilities include conducting various pre-flight checks to the aircraft's operational systems, creating and adjusting flight plans, and ensure secure takeoffs and landings. To be considered for this position, you should be a licensed Commercial Airline Pilot and have a minimum of 2,000 hours of flight time.
Read Most expensive Thing in the world
Highest paid jobs in the world are jobs that require great thinking ability.
Senior Software Engineer – $119,126
develop information systems by studying operations; designing, developing and installing software solutions; support and develop software team. The Senior Software Engineer will lead a team of developers responsible for building new and support existing websites.
Being a software engineer is among the highest paying jobs in the world.
How to become a Software Engineer
Companies rely on software engineers to create better online experiences for their employees and customers. The Bureau of Labor Statistics predicts that employment for software engineers will grow 26 percent between 2021 and 2031.*
Read Best Online Courses
Due to its reputation as one of the fastest-growing technology jobs today, software development was ranked as the #2 Best Technology Job in America for 2022 by U.S. News & World Report. Discover how much software developers make on average across the U.S. and what it takes to succeed in this high-demand field.
Read Richest Women in the world
Interested in changing your career to software development/engineering? Follow these five steps to become a software engineer:
Enroll in a degree program
Gain internship experience
Choose your specialty
Get certified
Continue your education
Read Richest Countries in the world
Petroleum Engineers – $171,000
Petroleum engineering can be a challenging major because of the math and science requirements.
However, there are many benefits to this line of work, notably better salaries and career advancement opportunities. It is known to be one of the highest paid jobs in the world
Petroleum engineers design and develop methods for extracting oil and gas from deposits below the Earth's surface.
Petroleum engineers generally work in offices or at drilling and well sites. Travel is frequently required to visit these sites or to meet with other engineers, oilfield workers, and customers.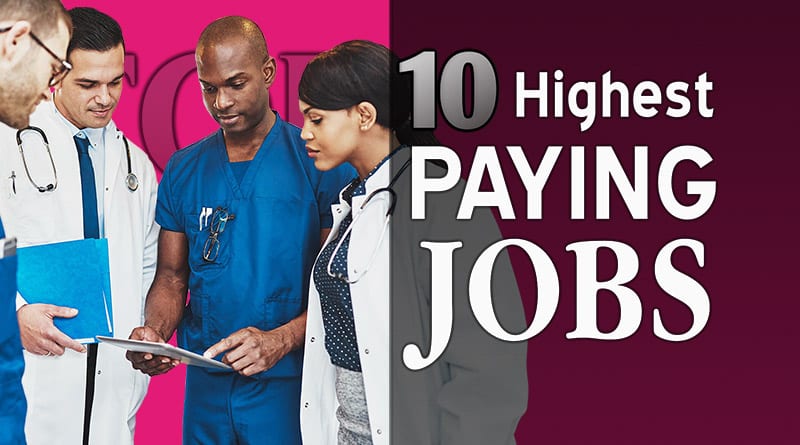 Read Websites to Make Money Online for free
Investment Banker – $115,465
Investment bankers help their corporate clients secure funds in the capital markets, act as financial advisors, and occasionally help companies navigate mergers and acquisitions. Investment banker positions vary from entry-level to high-level executive.
It is one of the highest paid jobs in the world with an annual estimated $115k as salary.
Financial Analysts – $126,000
Financial analysts examine financial data and use their findings to help companies make business decisions. Often, their analysis is meant to inform the investing decisions of companies.
Compared to many high-paying careers, the qualifications to become a financial analyst are much less rigid and well-defined. Unlike law and medicine, no career-wide educational minimums exist. Whether you face any required licensing depends on factors, such as your employer and your specific job duties.
That said, in the 21st century, a bachelor's degree—preferably with a major in economics, finance, or statistics—has become a de facto requirement for becoming a financial analyst.
Financial Analyst is among the highest paying jobs in the world