Goodluck Jonathan Net Worth 2023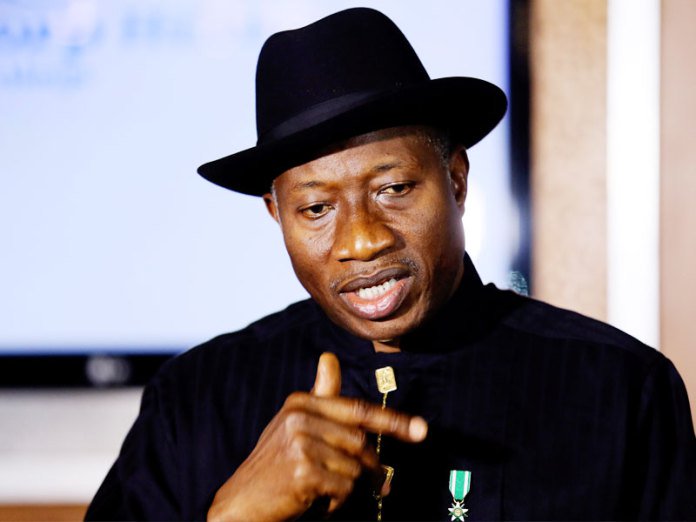 Goodluck Jonathan net worth 2023: Goodluck Jonathan is a Nigerian politician who served as the President of Nigeria from 2010 to 2015. Before becoming the president, Goodluck Jonathan had previously served as vice president under late Umaru Yar'Adua from 2007 to 2010. Ebele Jonathan was also the Governor of the oil-rich state of Bayelsa.
Goodluck Jonathan Net Worth
| | |
| --- | --- |
| Net worth | $100 million |
| Date of birth | 20 November 1957 |
| Occupation | Politicna |
| Nationality | Nigerian |
Keep reading as we unveil to you Goodluck Jonathan net worth, Philanthropy, Profile and all other facts you need to know about the successful political leader.
Goodluck Jonathan Biography
Goodluck Ebele Azikiwe Jonathan was born on 20th November 1957 in Ogbia. He holds a bachelor degree in zoology, a master's degree in hydrobiology and fisheries biology; and a doctorate in zoology from the University of Port Harcourt.
Goodluck Jonathan Political Career
Before his entry into politics in 1998, he worked as an education inspector, a lecturer and an environmental protection officer
His Excellency Goodluck Jonathan first served as the Deputy Governor of Bayelsa state from 2003 to 2005.
From 2005 to 2007, He went on to serve as the Governor of the oil-rich state after the impeachment of Diepreye Alamieyeseigha.
From 2007 to 2010, He became the vice president under late Umaru Yar'Adua.
In 2010, upon the death of Umaru Yar'Adua, Goodluck Jonathan was made acting president before becoming the substantive president after he won the elections in 2011.
In 2015, He lost a bid for his second term to incumbent Muhammadu Buhari
President
Goodluck Jonathan was named Acting President of the Federal Republic of Nigeria on 9 February 2010, following a controversial doctrine of necessity from the Senate of Nigeria, due to President Yar'Adua's trip to Saudi Arabia in November 2009 for medical treatment.
On 10 February 2010, during his first day as acting president, Jonathan announced a minor cabinet reshuffle.
In accordance with the order of succession in the Nigerian constitution following President Umaru Yar'Adua's death on 5 May 2010, acting President Goodluck Jonathan was sworn in as the substantive president of the Federal Republic of Nigeria on 6 May 2010.
On 18 May 2010, the National Assembly approved Jonathan's nomination of Kaduna State governor, Namadi Sambo, to replace him as vice president.
For the general election in 2011, Jonathan and Vice-President Sambo attended political events and travelled the country to campaign for the nation's highest office.
A year later, on 29 May 2011 he was sworn in as President, Commander-in Chief of the Armed Forces of Nigeria, becoming Nigeria's 14th Head of State.
He gave his inauguration address where he declared his government was to focus on a Transformation Agenda and promised to continue implementing the seven-point agenda policy framework of President Umaru Musa Yar'adua.
He cited anti-corruption, power and electoral reforms as focuses of his administration. He stated that he came to office under "very sad and unusual circumstances"
Goodluck Jonathan Net Worth
Goodluck Jonathan net worth 2023 is estimated at $100 million. He has been one of Nigeria's best political leaders.
In 2007, Jonathan declared his assets worth a total of ₦295,304,420 (then equivalent to US$8,569,662)
His Excellency Jonathan is happily married to Dame Jonathan Patience, has two children, Ariwera (Son) and Aruabai (daughter).
Goodluck Jonathan House
According to reports sighted online by www.glusea.com, Goodluck Jonathan amo ng the several properties owned, also has a mansion in London
GoodLuck Jonathan Social media handles
The ex-President is very active on various social media platforms including Twitter where he has over 1.5 million followers . He usually share his daily activities and engagements with his followers
Source: www.glusea.com