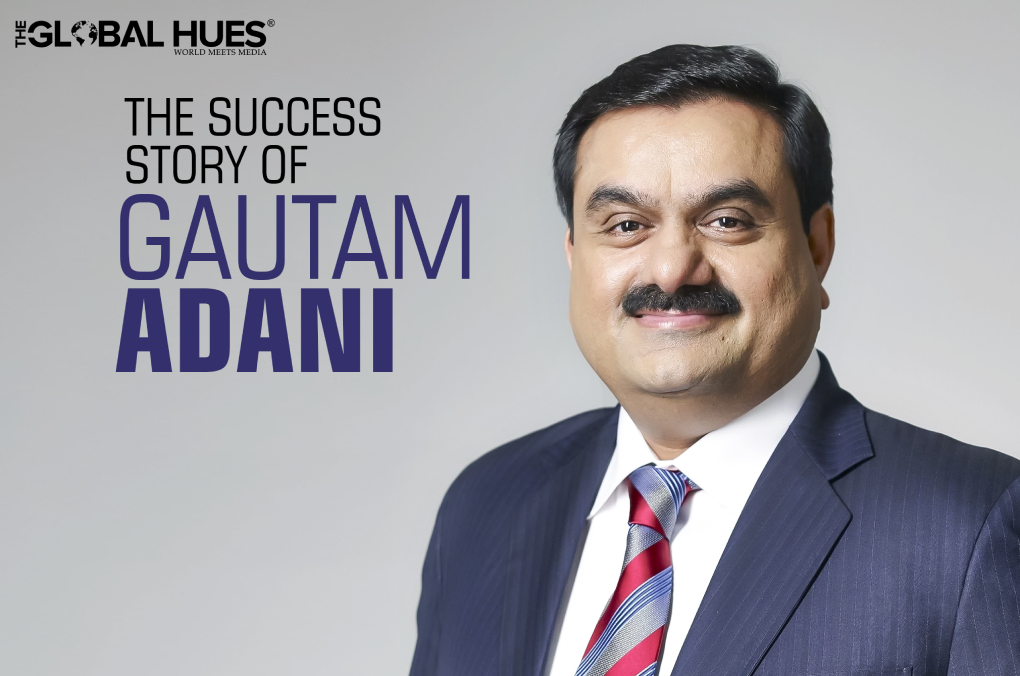 Gautam Adani net worth 2023: Gautam Adani is the CEO of Adani Group of Companies that majors in the development and operation of Indian Ports. He is also a billionaire industrialist and the founder of Adani Foundation which his wife Priti Adani manages.
Gautam Adani Net Worth
Gautam Adani net worth is $54.6 billion: He is the Indian billionaire that was abducted in Mumbai in 1998 and later released without random. He ranks 14th on Bloomberg's list of global billionaires. He recently lost his position as the second richest person in Asia as a result of the abrupt deterioration in the prices of shares in Adani Group. He made his first million at the age of 20. This article considers his net worth and career.
Read the richest men in india
Profile
Net worth: $54.6 billion
Full Name: Gautam Shantilal Adani
Date of Birth: June 24th, 1962
Place of Birth: Ahmedabad, Gujarat.
Nationality: Indian
Occupation: CEO, Adani Group
Marital Status: Married
Background
Gautam Shantilal Adani was born into a Gujarati Jain Family of Shantilal and Shanti Adani on June 24th, 1962 in Ahmedabad, Gujarat. His father worked as a textile merchant. Adani attended Sheth Chimanla Nagindas Vidyalaya School in Ahmedabad. He later dropped out of Gujarat University where he was enrolled for a degree in commerce. Though interested in business, Adani never had the desire to join his father in his textile business.
Career
Adani later relocated to Mumbai to work for the Mahendra Brothers as a diamond sorter in 1978, by then he was just 16 years old. He served them for 3 years before he later founded his own Diamond brokerage firm at Zaveri Bazaar, Mumbai. He got his breakthrough into global trading through the importation of Polyvinyl Chloride (PVC), after managing his brother's plastic firm in Ahmedabad.
Gautam Adani ventured into the importation of polymers for small-scale industries. He later founded Adani Exports which was later rebranded as Adani Enterprises which became the holding company of the Adani Group.
In 1991, the economic liberalization policies turned out to be favorable for his company and he started expanding the businesses into trading of metals, textiles, and agro products. The first jetty was set up by Gautam Adani in 1995. The operation was initially carried out by Mundra Port and Economic Zone before Adani Ports & SEZ (APSEZ) took over. Presently the company has become the largest private multi-operator and also India's largest private-sector port, having the capacity of handling up to 210 million tons of cargo per annum.
In 1996, Adani power which is a subsidiary of the Adani Group was established. Adani Power currently holds thermal power plants having a capacity of 4620 MW, making it the largest private thermal power producer in the country.
In 2006, Adani entered the power generation business. From 2009 to 2012, he acquired Abbot Point Port in Australia and Carmichael Coal in Queensland. He also has a 74% stake in India's international Airport.
Philanthropy
Through the Adani Group, Adani Foundation was set up in 1996. He also gave ₹100 crore to PM Cares Fund through the Adani Foundation, which was used to combat the outbreak of Covid-19.
Read Uday Kotak net worth
Personal Life
Gautam Adani is happily married to Priti Adani, his dear wife who helps to oversee the affairs of the Adani Foundation.
Gautam Adani Net Worth summary
At what age Gautam Adani become billionaire?
He paved his own road to growth
But, he was never interested in his family business and made his first million within three years of his Mumbai life as a diamond broker. Adani was a self-made millionaire at the age of 20.
How did Gautam Adani become so rich?
The rise in Gautam Adani's net worth is a result of a continued rise in the market capitalization of his companies —Adani Enterprises, Adani Green, Adani Total Gas, Adani Power, Adani Gas, and Adani Transmission. These companies had a combined market capitalization of over Rs 8 trillion as of Thursday.