We bring to you DJ switch biography
She became the youngest DJ in Ghana at age 10
DJ Switch has since become a multi talented entertainer in Ghana
DJ Switch Profile
Erica Armah Bra-Bulu Tandoh  known by the stage name DJ Switch was born December on 12th 2007. She is the second child and the only girl among five siblings.
Read Richest Musicians in Ghana
She lives in Dadieso in the Western Region of Ghana and attends a junior high school in Accra. 
Road to Stardom
DJ switch only became a DJ after five days of training. Before that she knew nothing about the work of a DJ.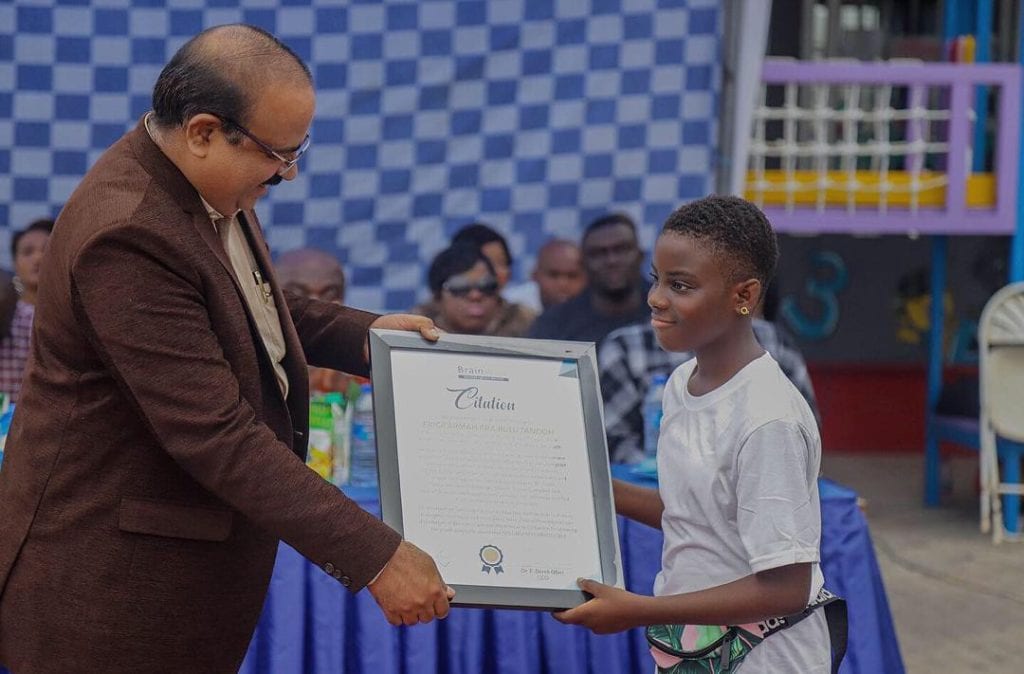 After her training,  She then competed and won Ghana's most talented kids 2017 competition on Tv3 Network. Since winning the competition, there has been no stopping this young powerhouse and it was even evident in interviews with the BBC and CNN.
Meaning of Name "DJ Switch"
According to the young genius, she picked the name "Switch" because she had adept the skills of switching people from their state of sadness to happiness hence the name DJ Switch.
You may like Best rappers in Africa
International Recognition
The young entertainer is not only known in Ghana, she has traveled around the world and thanks to her skills in Disc Jockeying.
She has performed on several international platforms including;
 Bill and Melinda Gates' Foundation's annual Goalkeepers event, World Bank Africa Society Symposium at the World Bank office in Washington, 32nd Ordinary Session of the AU Assembly of Heads of State and Government and many more
Achievements
DJ Switch might still be young but her accomplishments are enormous.
It all started after she was crowned w inner of Talented Kids in 2017. She has since bagged other accolades including;
Best Discovery DJ of the year 2018 Ghana DJ Awards
DJ of the Year at the 2019 Ghana DJ Awards
Best Female DJ of the year 2019 Ghana DJ Awards
She is featured on many media platforms both local and international like BBC, CNN, FRANCE24 and many more. 
Philanthropy
 In October 2019, she made some donations of 50 desks, 4 sets of tables and chairs to the students and teachers of A.M.E Zion Junior High School at Brafoyaw in Cape Coast, Ghana. 
Read Top 10 Best DJs in Africa